Faux Mink Lashes
Premium Faux Mink have been a Hoa Beauty Lashes product since the very first day. Our Premium Faux Mink lashes has dark and matte finish so it can be suited for both Classic and Volume extension. We use Korean top quality synthetic fiber to create this lashes. Our Premium Faux Mink Lashes are one of the favorites lashes of lash artists in many countries and territories includes USA, EU, and Vietnam.
• 100% Korean Synthetic lash fiber, no animal product.
• No formaldehyde.
• Available Curl : B, C, D, L, L+, M, U.
• Available Length (mm): o for single tray 7, 8, 9, 10, 11, 12, 13, 14, 15mm and o for mixed-length tray: mixed (8-14)
• Lines: 12 for single tray, or 16 lines for mixed-length tray.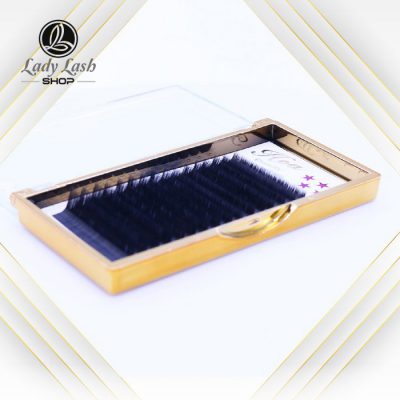 Faux Mink Lashes
Premium Faux Mink là sản phẩm của Hoa Beauty Lashes ngay từ ngày đầu tiên. Faux Mink cao cấp của chúng tôi, tôi có lớp hoàn thiện tối ưu và mờ nên nó có thể phù hợp cho cả loại kết nối mi Classic và Volume. Chúng tôi sử dụng sợi tổng hợp chất lượng hàng đầu của Hàn Quốc để tạo ra loại mi này. Nối mi cao cấp Faux Mink Lashes của chúng tôi là một trong những loại mi yêu thích của các nghệ nhân nối mi tại nhiều quốc gia và vùng lãnh thổ bao gồm Mỹ, EU và Việt Nam.
• 100% tổng hợp sợi mi Hàn Quốc, không chứa sản phẩm từ động vật.
• Không có formaldehyde.
• Curl có sẵn: B, C, D, L, L +, M, U.
• Dụng cụ chiều dài (mm): o cho khay đơn 7, 8, 9, 10, 11, 12, 13, 14, 15mm và o cho khay chiều dài: kết hợp (8-14)
• Dòng: 12 dòng cho khay menu hoặc 16 dòng cho khay chiều dài