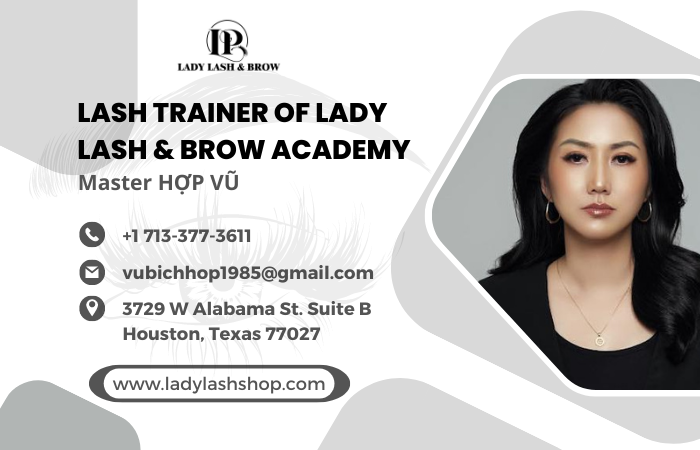 EYELASHES EXTENSIONS TRAINING CLASS BY MASTER HOP VU

 
Course Program What to expect and what you will learn:
---

 The development of natural lash growth
How to mix the different synthetic lash length to make it suitable for different type of eyes


 How to identify and create eye form to conceal convex eye, slanted eyes, irregular eyes…


 Volume connection according to European standards


 How to distinguish and test the types of glues to ensure it is suitable for your customers
Techniques you will learn include:


 Classic technique: one-by-one (1:1) connection


 Russian Volume techniques: 2D-3D Volume


 Techniques on how to make a fast connection in 50 "to 60 minutes
The course is broken up into to two (2) parts. There is an online portion and a class portion.
The online portion will need to be completed prior to meeting and practicing on live models. The training kit will be shipped upon receipt of payment for the course. A Facebook account is required as you will be added to a group with the rest of your peers in the course. Submission of homework is a requirement of the online portion of the course. Practice lashes will be included with the training kit for you to practice on:


 Isolation


 Separation


 Installing lash extensions
The instructor will assess your work and provide feedback on any area needing improvement prior to performing on live models.
The class portion is 4 days, roughly from 9am – 5:30pm – 6pm each day. Each day you will be required to practice on live models. Live models will be provided. Upon completion of the course, you will receive both a Classic and Volume Lash Certificate.
As an additional course bonus: You will also learn:


 How to draw on brows by Henna


 How to Curl, Perm and Dye lashes


 About Lash Botox


 About popular trending styles like Kim Kardashian and Angel lashes


 How to install lower (bottom) eye lashes


 How to perform lash lift


 How to install Ombre lashes
Course Fee:
The program fee is $1,800.00. Seats are limited. To enroll, please contract Master Lash Stylist, Hop Vu at 713-377-3611.

BẠN ĐƯỢC GÌ KHI THAM GIA KHÓA HỌC

---
❇️ Tất cả các học viên sẽ nhận được trọn bộ sản phẩm starter kit .
❇️ Được làm trên người mẫu thật không giới hạn
❇️ Được giảm 10% trên tổng hoá đơn mỗi khi mua hàng tại công ty
❇️ Được cập nhập thường xuyên các kiến thức mới mà không phải đóng bất kì một lệ phí nào
❇️ Cấp chứng chỉ chính thức của HOA BEAUTY LASHES.
Thông tin giảng viên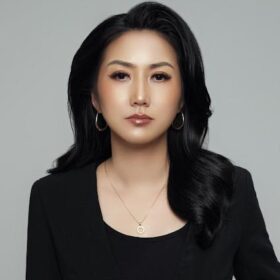 HOP VU ( Master )
Hop is an expert level lash artist with a significant amount of experience under her belt. She not only a lash stylist that keeps up with all the latest lash trends but also an educator that have trained over 700+ lash technicians across the country. Her accomplishments include participating and placing 1st in all three lash categories (Classic, Russian Volume, and Best Impression by Judges) at the International Lash Competition in Norway. Hop is frequently invited to judge lash competitions around the world
EDUCATION
Studied Volume Technique under Lash & Brow Maker Master Vetlana Prkhodko
Studied Volume Technique under Sophie Lash & Brow Studio Master Sonja Smatko
Studied Volume Technique under Finnlash Master Yen Le
Studied Classic Technique under Hoa Beauty Lashes founder Hoa Duong Ellingsen
Studied to become a Master Trainer under Hoa Beauty Lashes founder Hoa Duong Ellingsen
Lash Master trainer since 2017 and have trained hundreds of students across the United States.
Studied advanced Volume under Plato Lash&Brow centre
Placed 1st place in Volume Technique at the International Lash Competition in Norway 2017
Won the "Best overall impression By the Judges" award at the International Lash Competition in Norway 2017
Placed 3rd place in Expert Level Volume Technique the Championship of Lash Competition in USA
Judges in many lash competition in the world
Thông tin giảng viên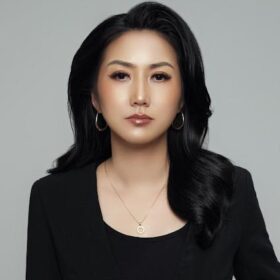 HOP VU ( Master )
Hop is an expert level lash artist with a significant amount of experience under her belt. She not only a lash stylist that keeps up with all the latest lash trends but also an educator that have trained over 700+ lash technicians across the country. Her accomplishments include participating and placing 1st in all three lash categories (Classic, Russian Volume, and Best Impression by Judges) at the International Lash Competition in Norway. Hop is frequently invited to judge lash competitions around the world
EDUCATION
Studied Volume Technique under Lash & Brow Maker Master Vetlana Prkhodko
Studied Volume Technique under Sophie Lash & Brow Studio Master Sonja Smatko
Studied Volume Technique under Finnlash Master Yen Le
Studied Classic Technique under Hoa Beauty Lashes founder Hoa Duong Ellingsen
Studied to become a Master Trainer under Hoa Beauty Lashes founder Hoa Duong Ellingsen
Lash Master trainer since 2017 and have trained hundreds of students across the United States.
Studied advanced Volume under Plato Lash&Brow centre
Placed 1st place in Volume Technique at the International Lash Competition in Norway 2017
Won the "Best overall impression By the Judges" award at the International Lash Competition in Norway 2017
Placed 3rd place in Expert Level Volume Technique the Championship of Lash Competition in USA
Judges in many lash competition in the world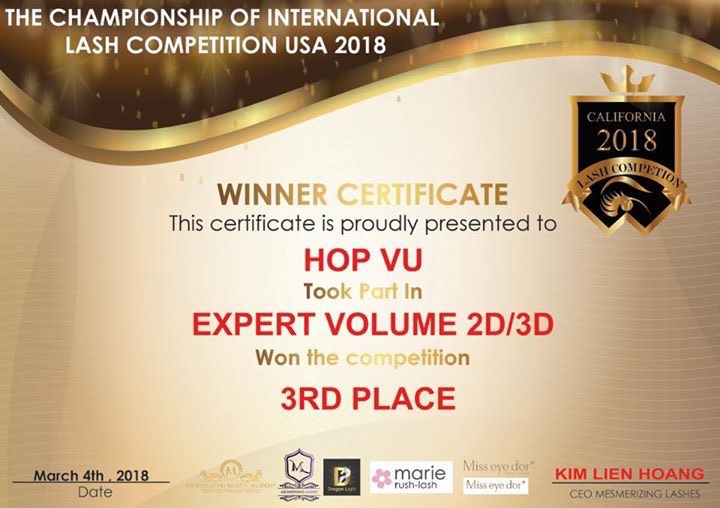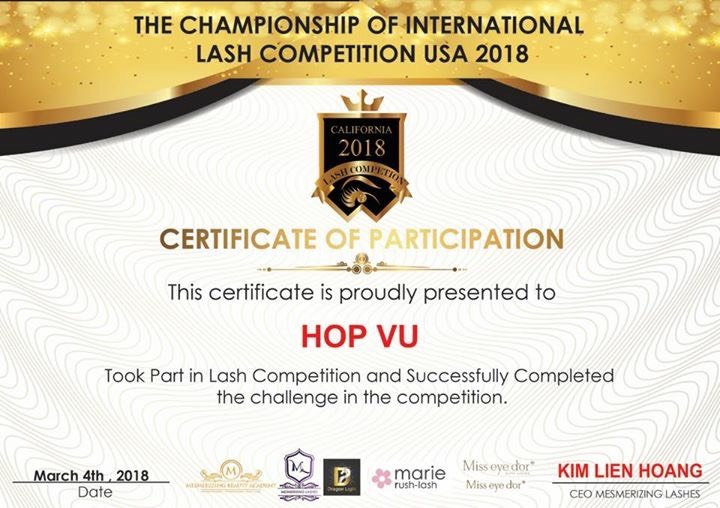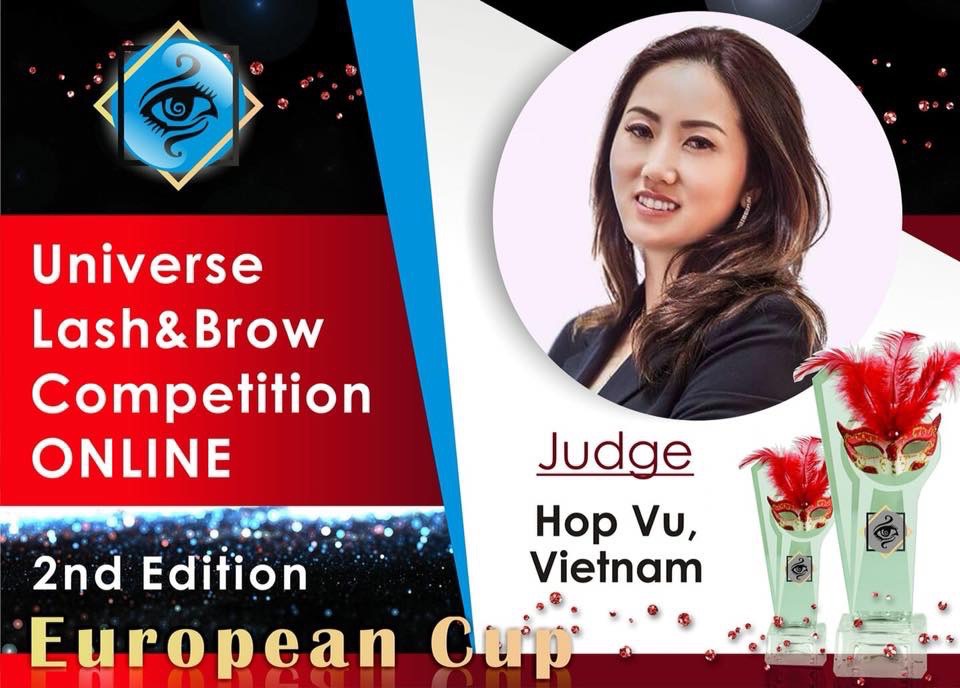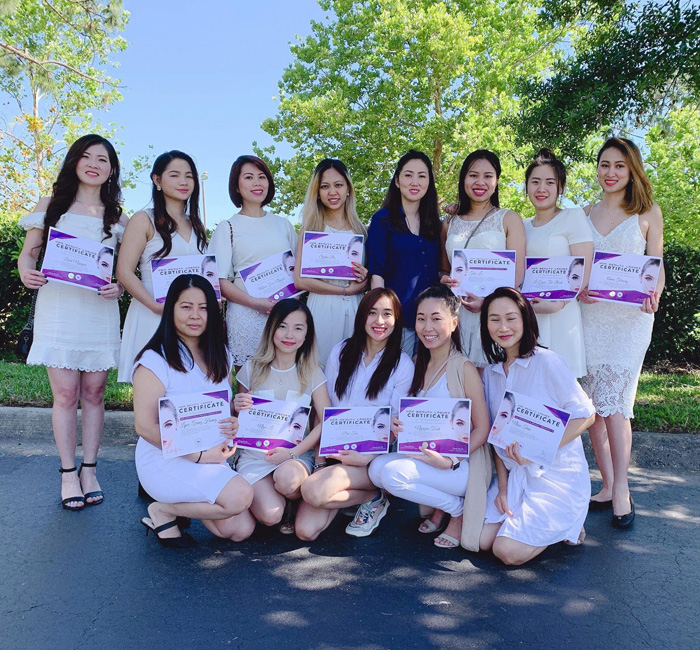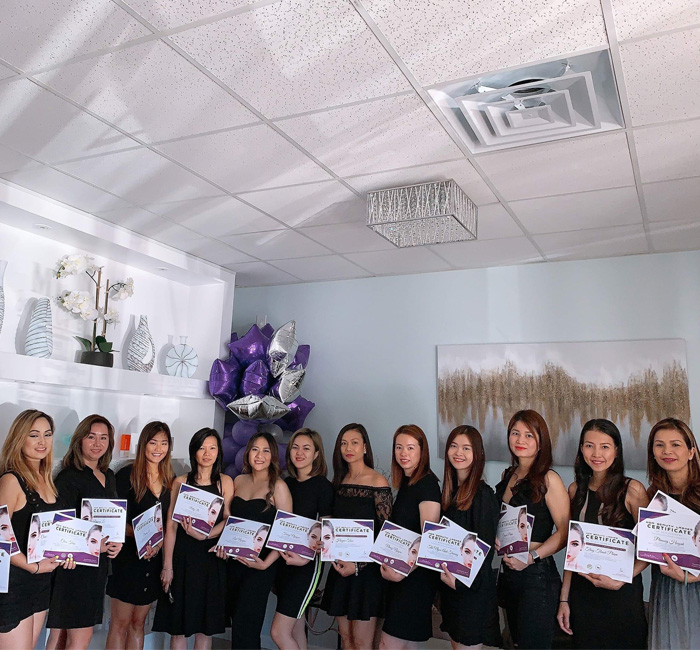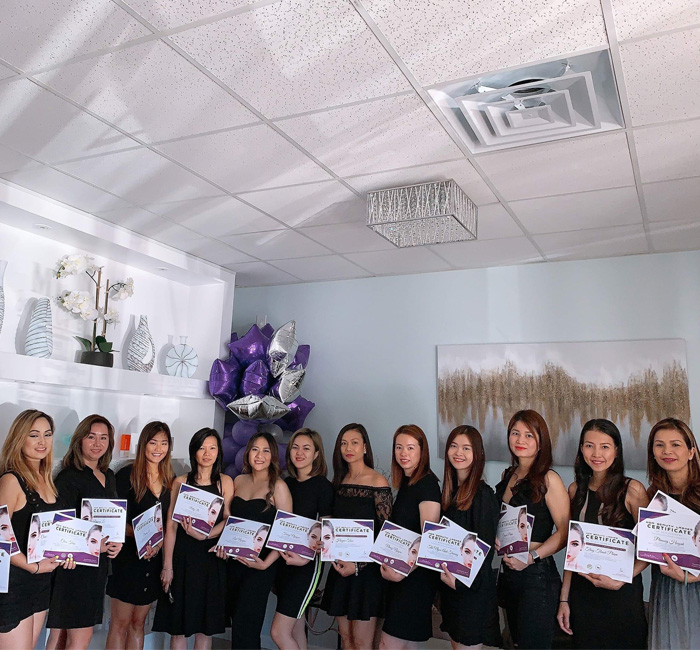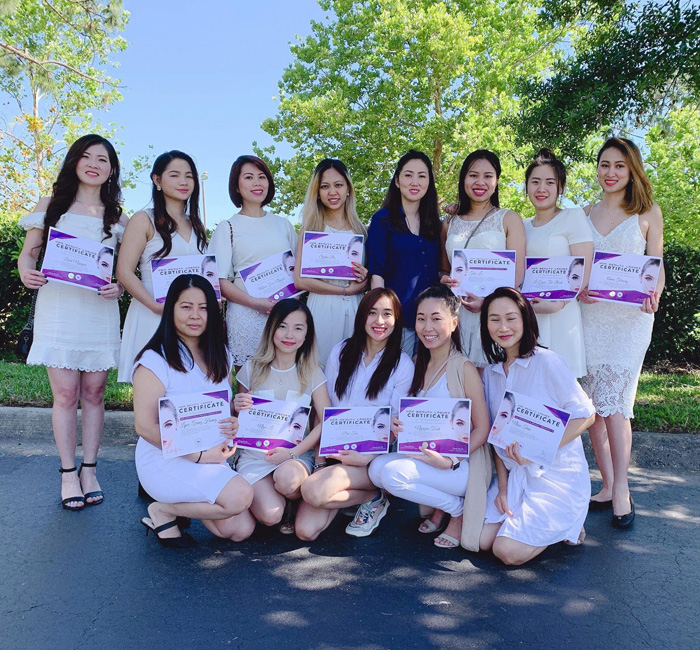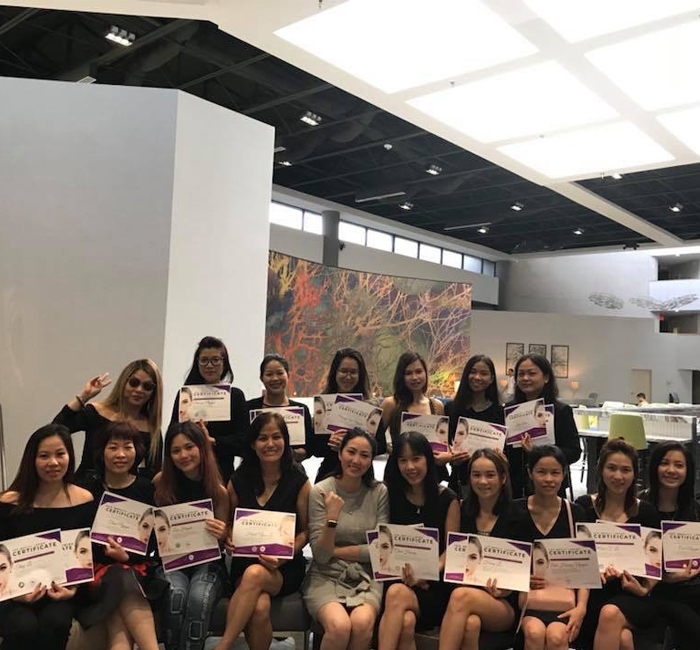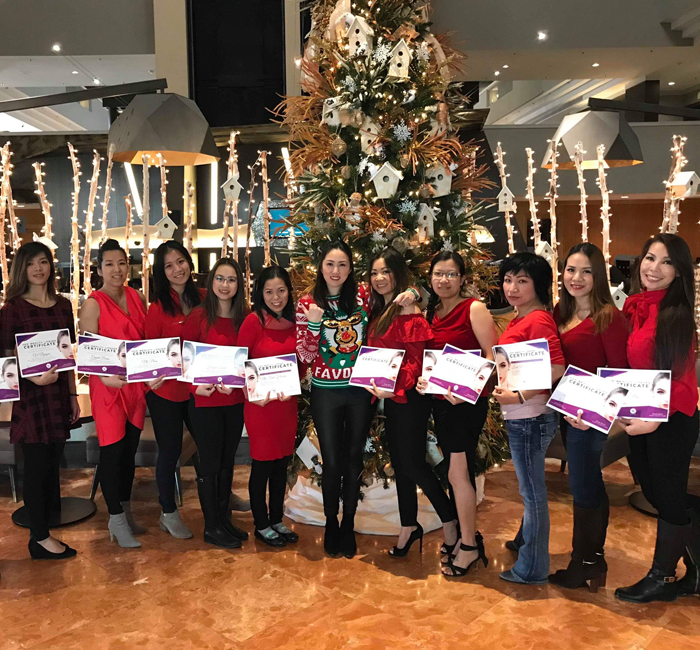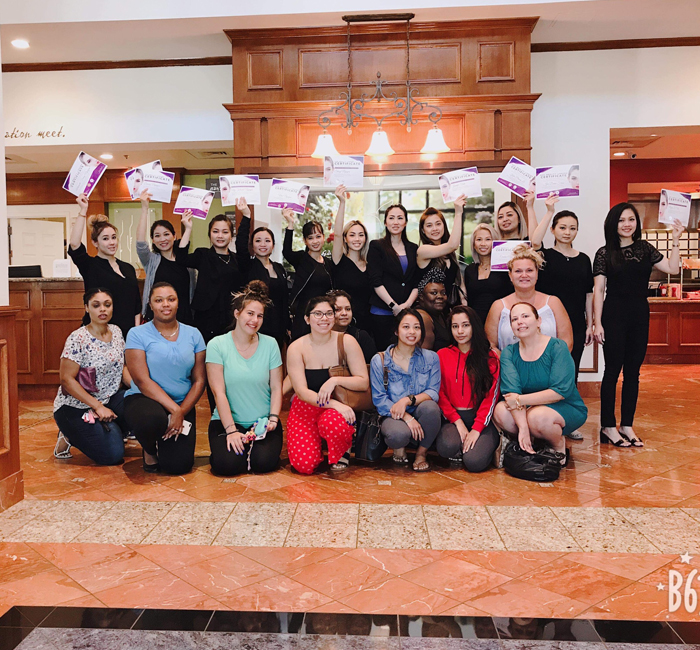 4 LÝ DO BẠN NÊN HỌC KHÓA NỐI MI CHUYÊN NGHIỆP TẠI LADY LASH & BROW ACADEMY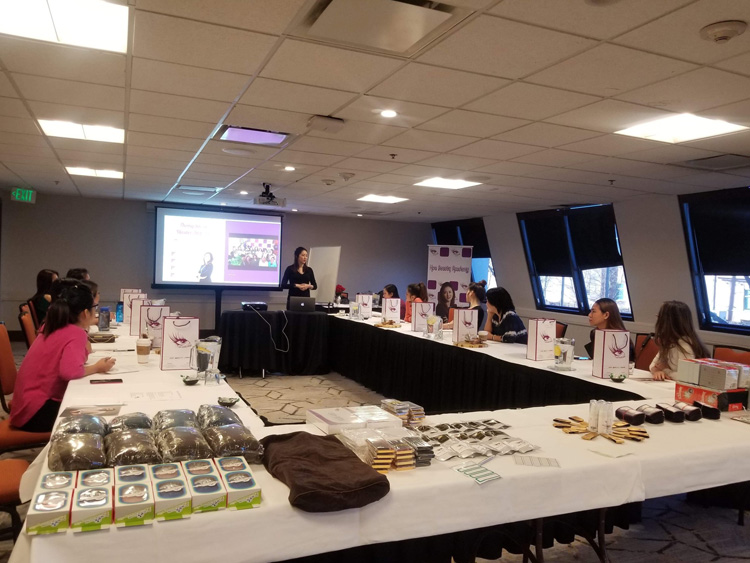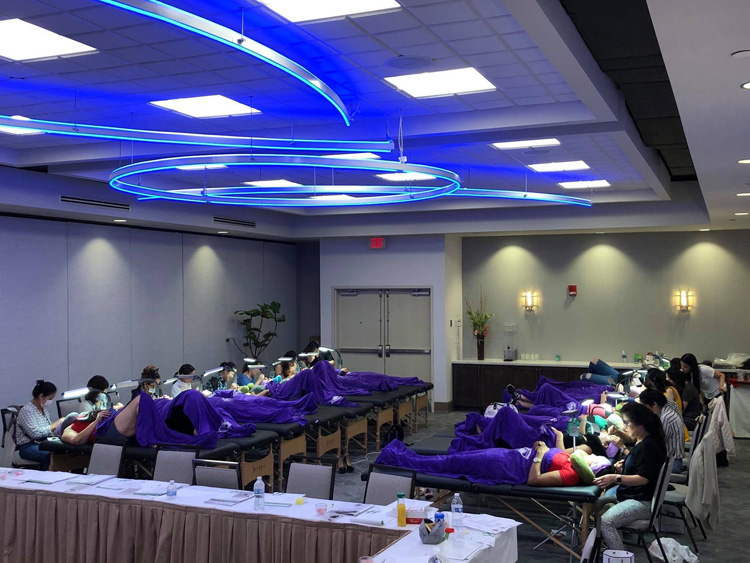 90% THỰC HÀNH CAM KẾT VỮNG TAY NGHỀ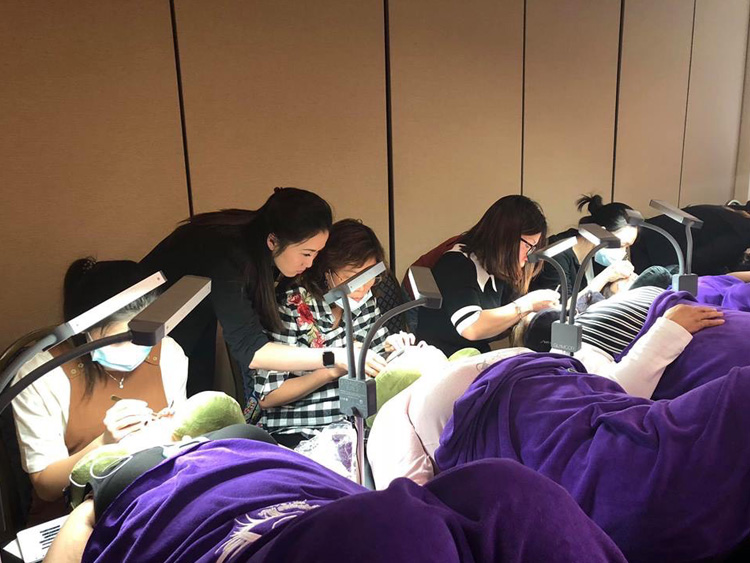 GIẢNG VIÊN TÂM HUYẾT TẬN TÂM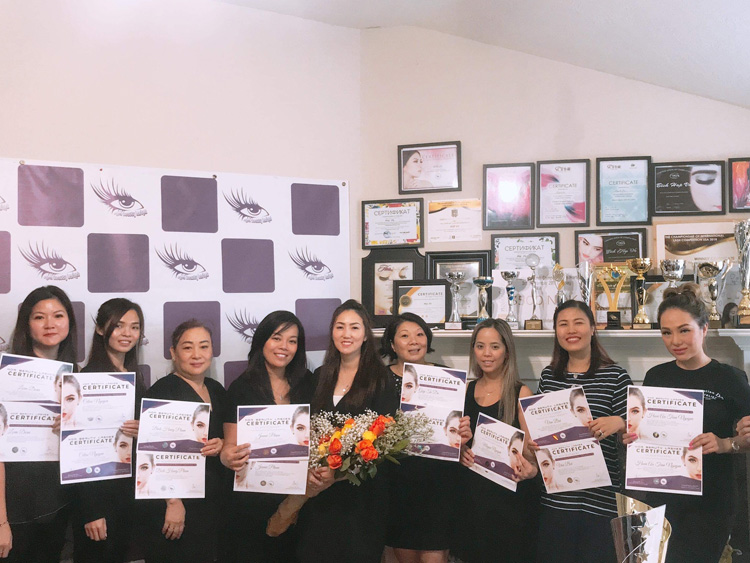 CẤP CHỨNG CHỈ SAU KHÓA HỌC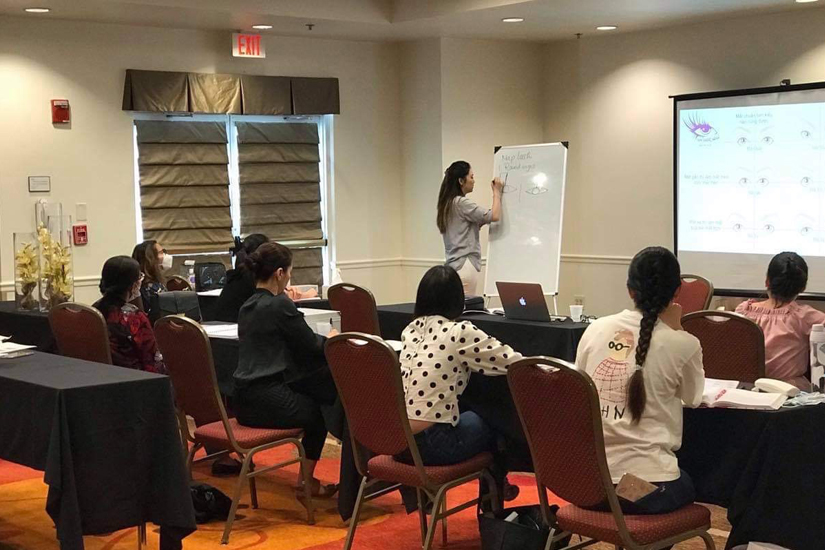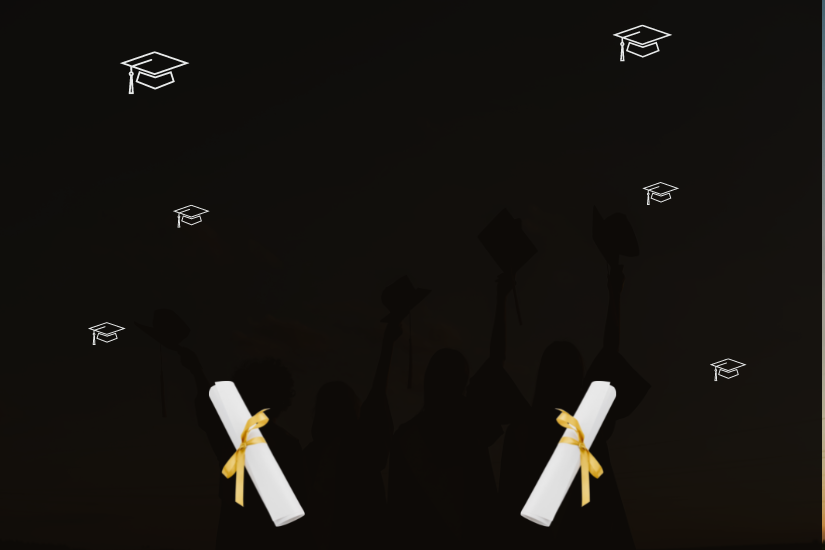 Cơ Sở Vật Chất
Hệ thống cơ sở vật chất hiện đại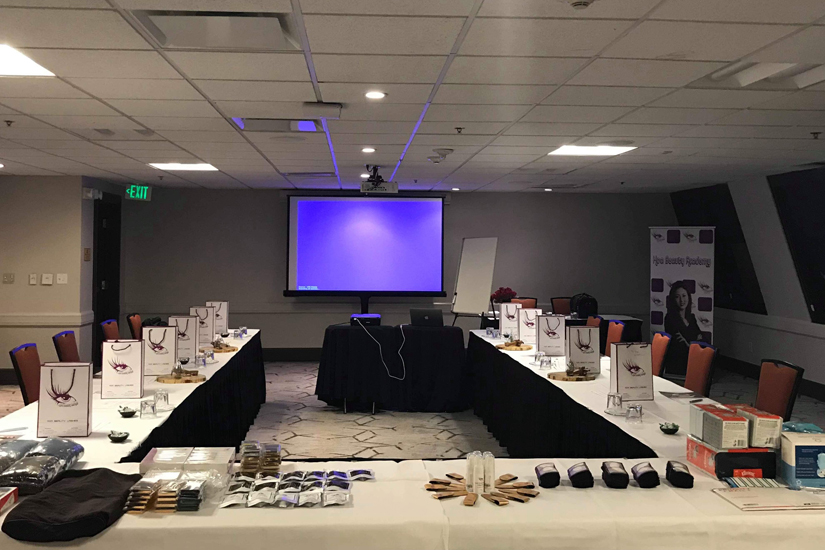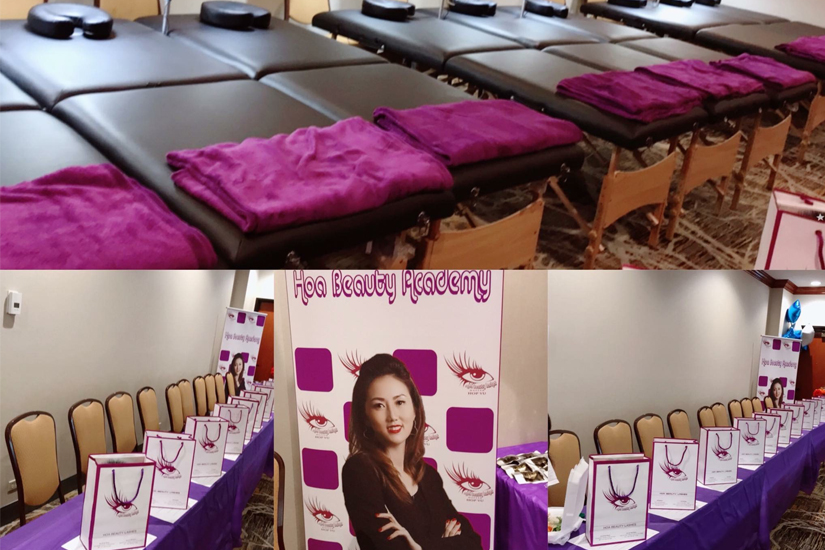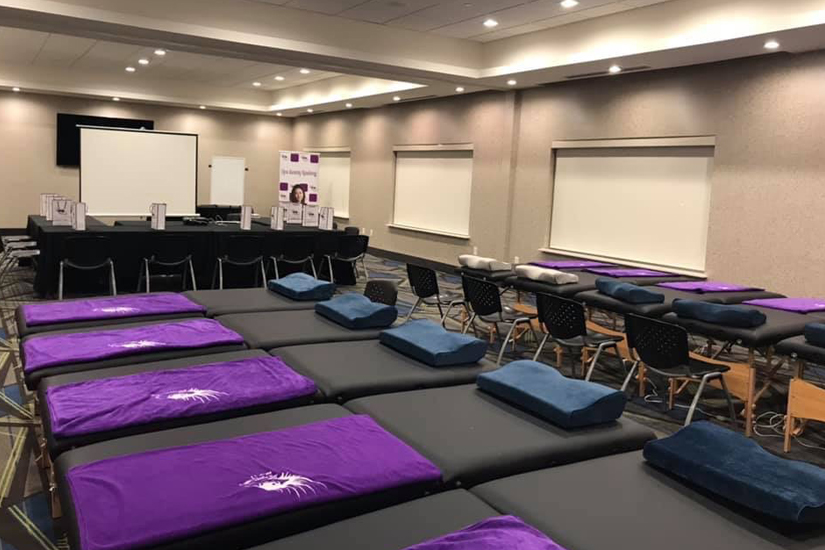 STUDENT'S ASSESSMENT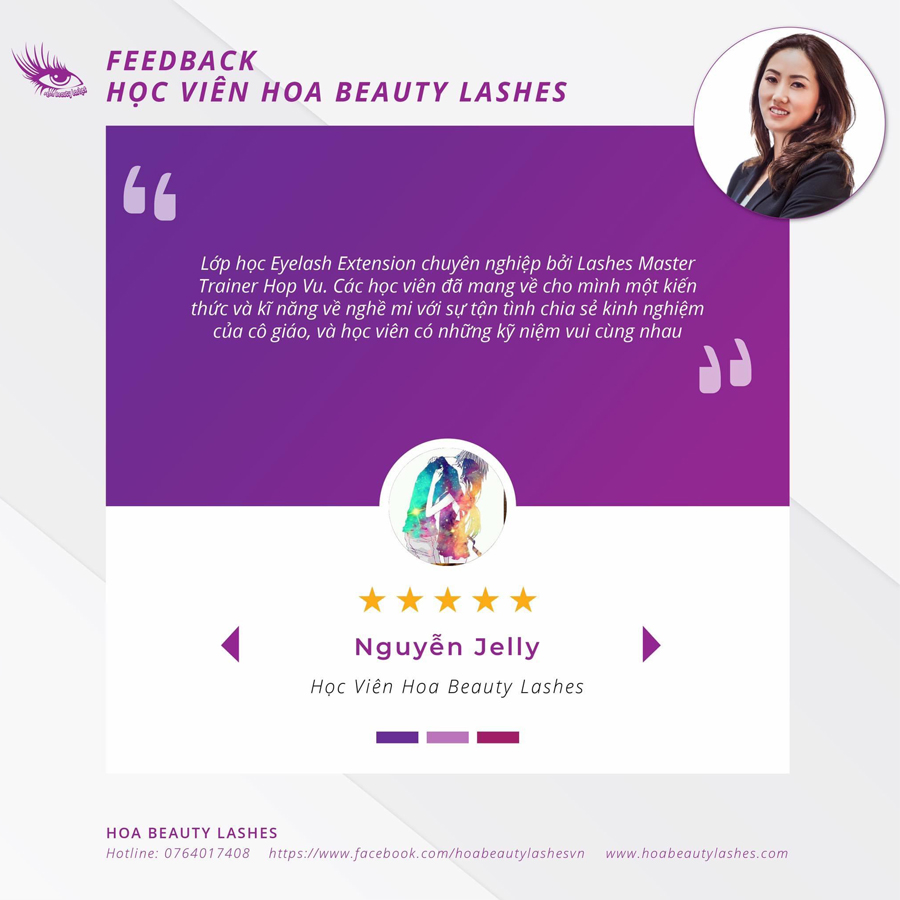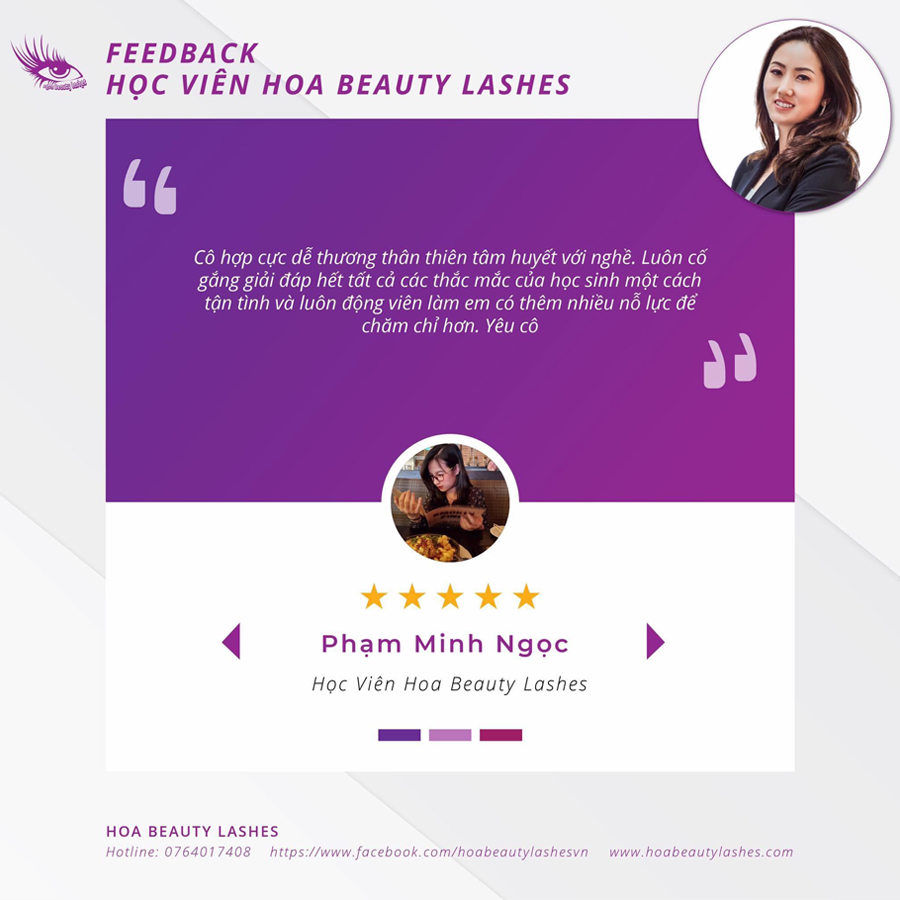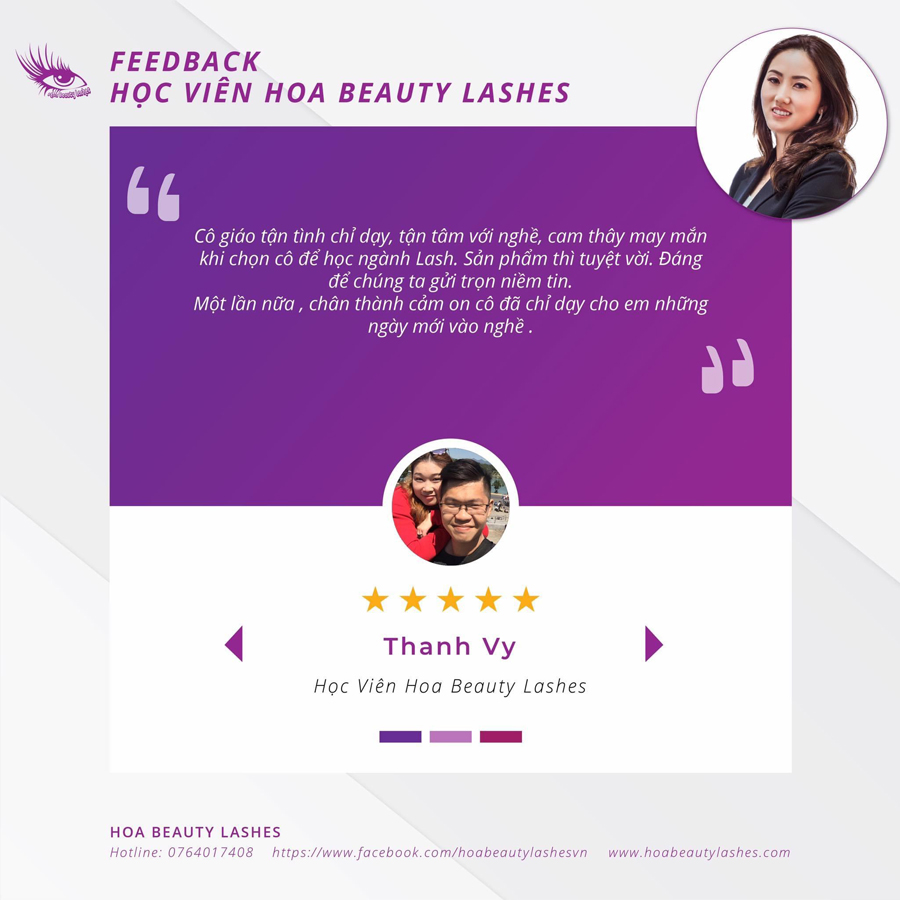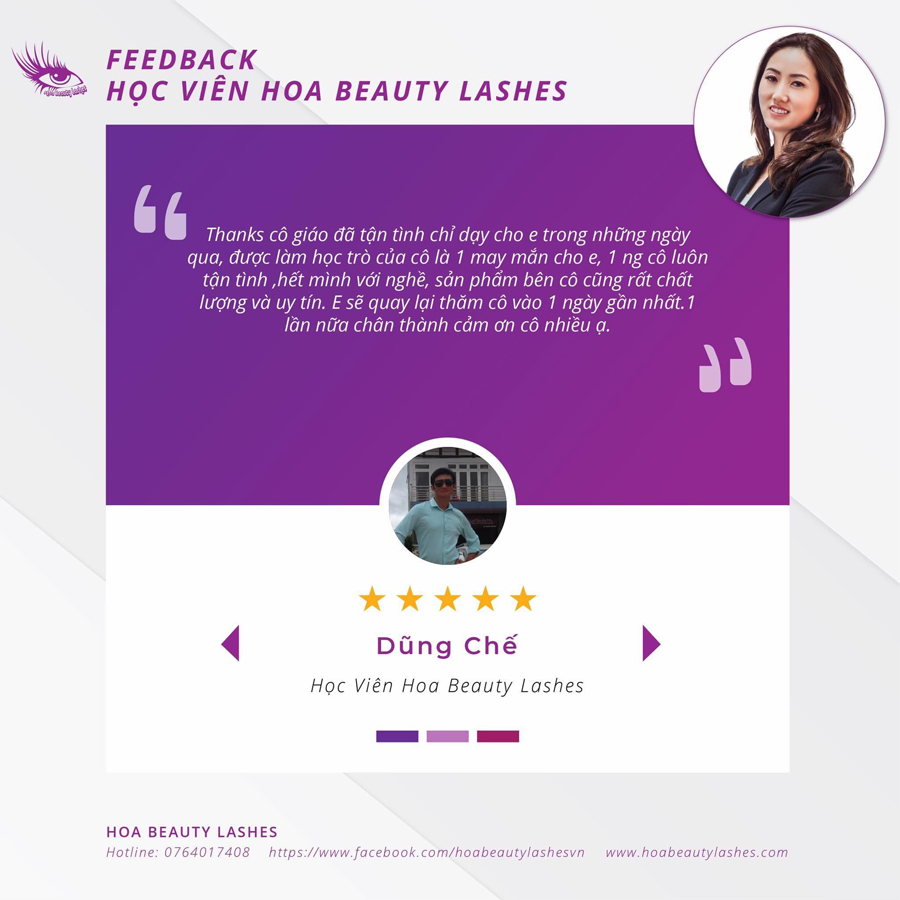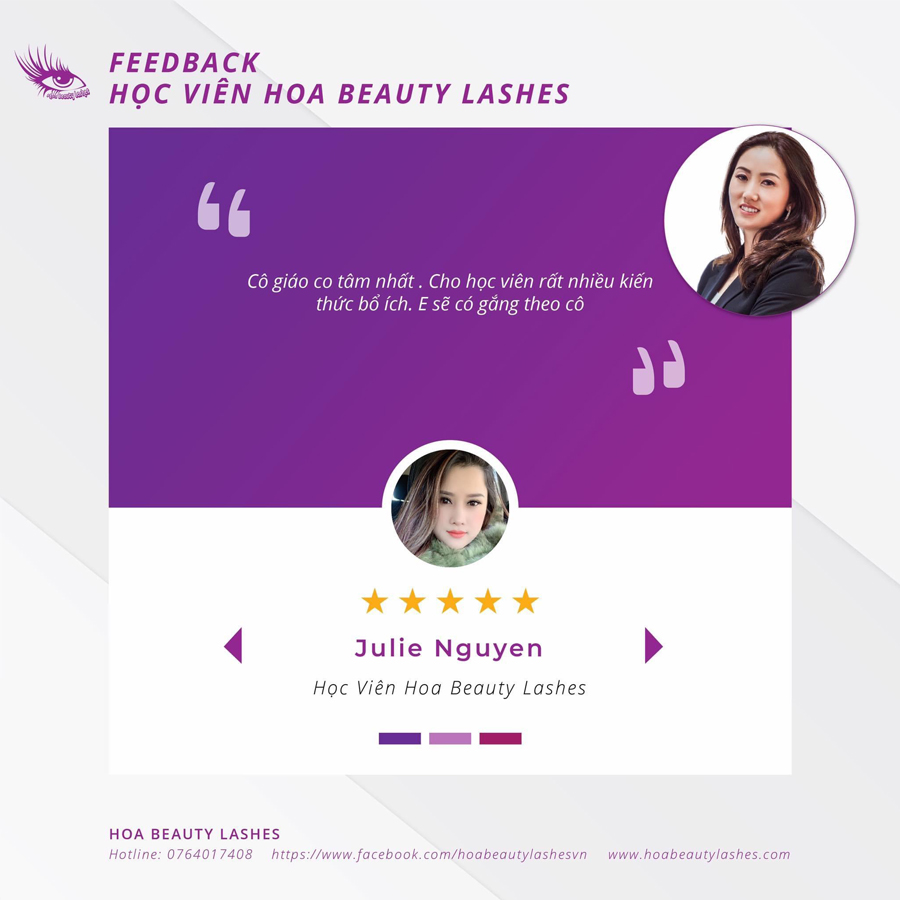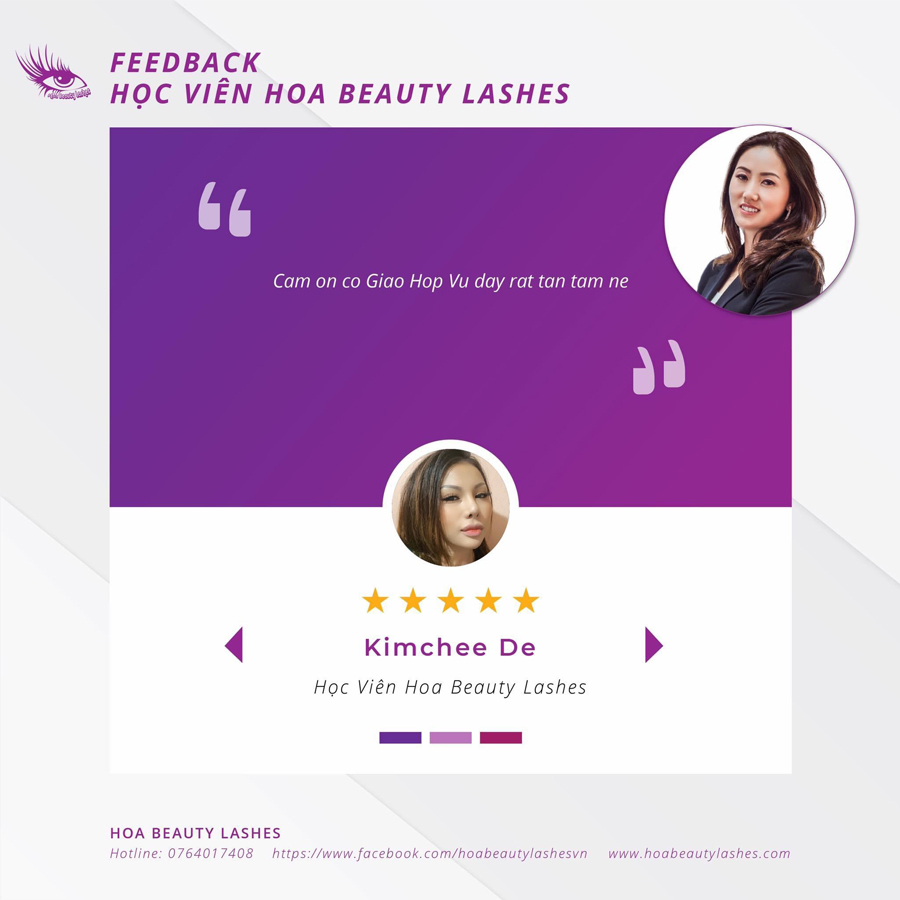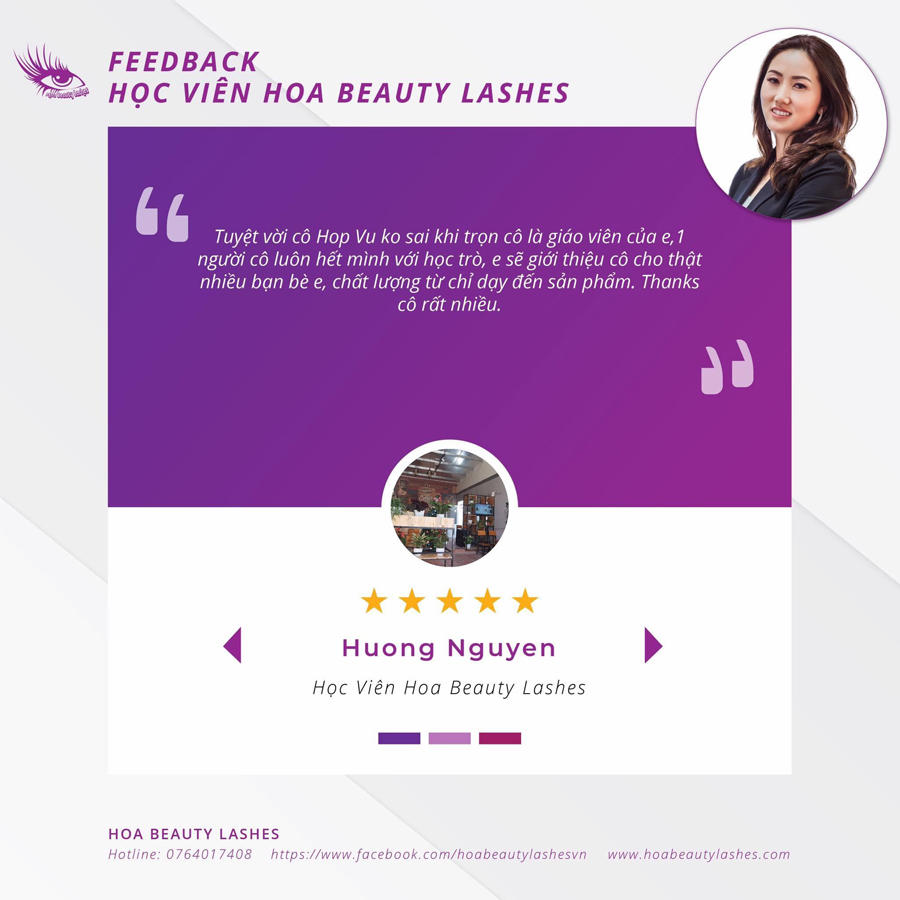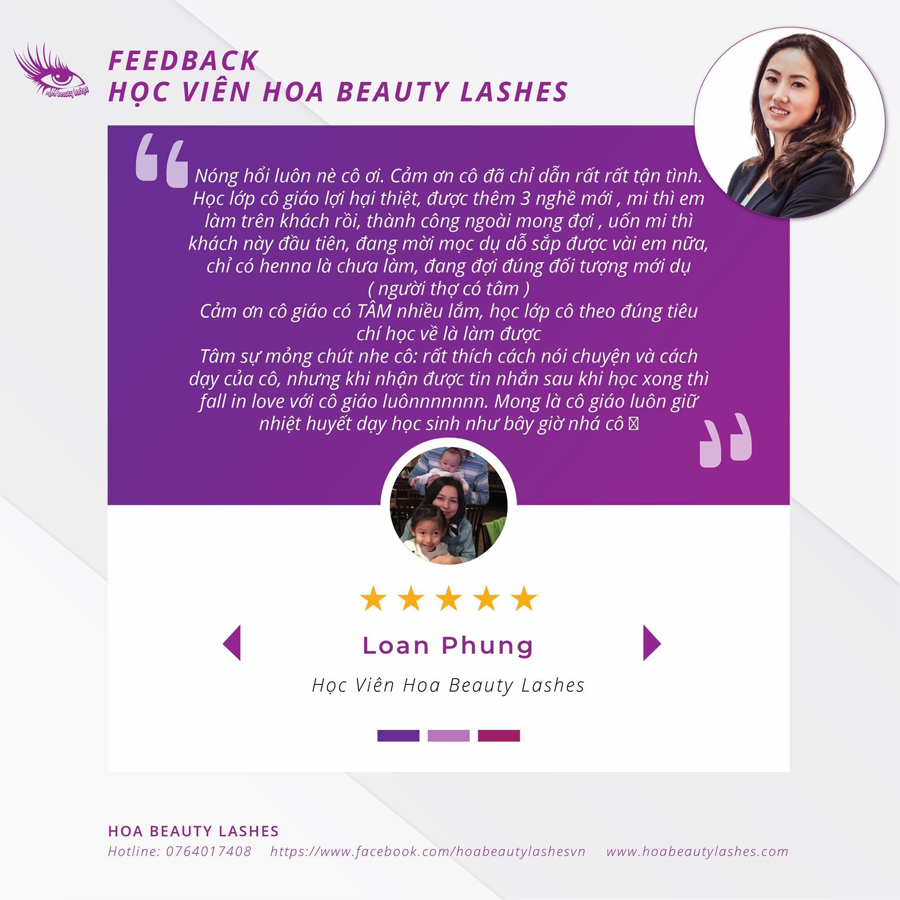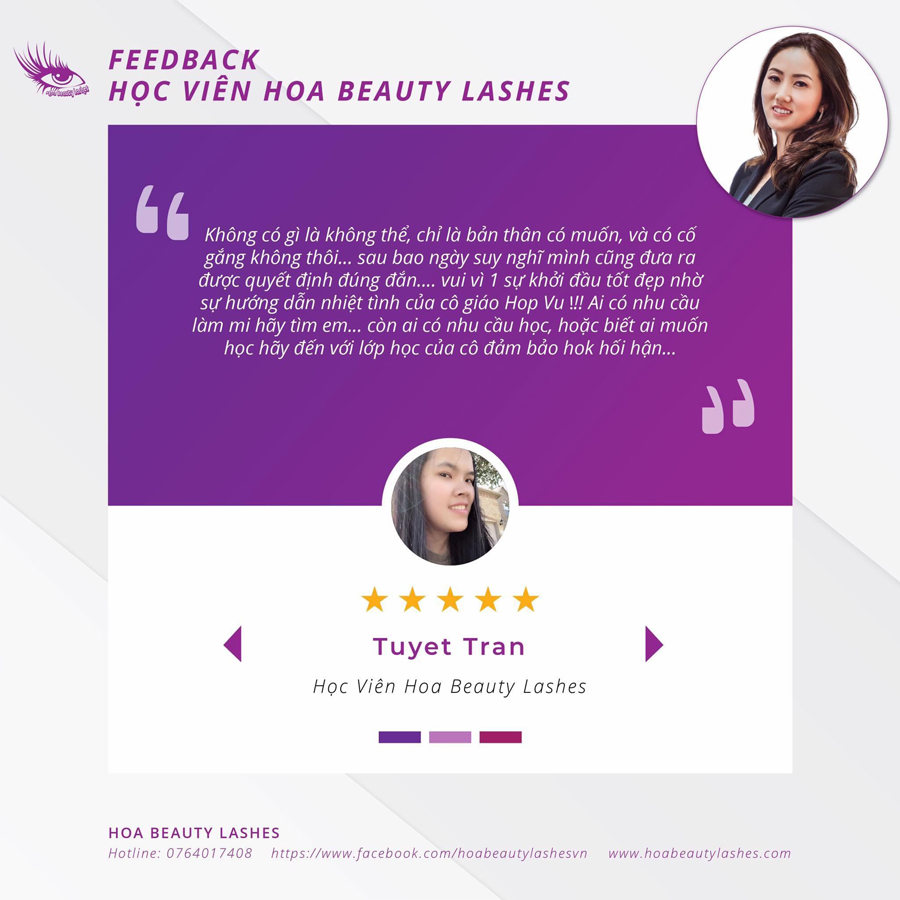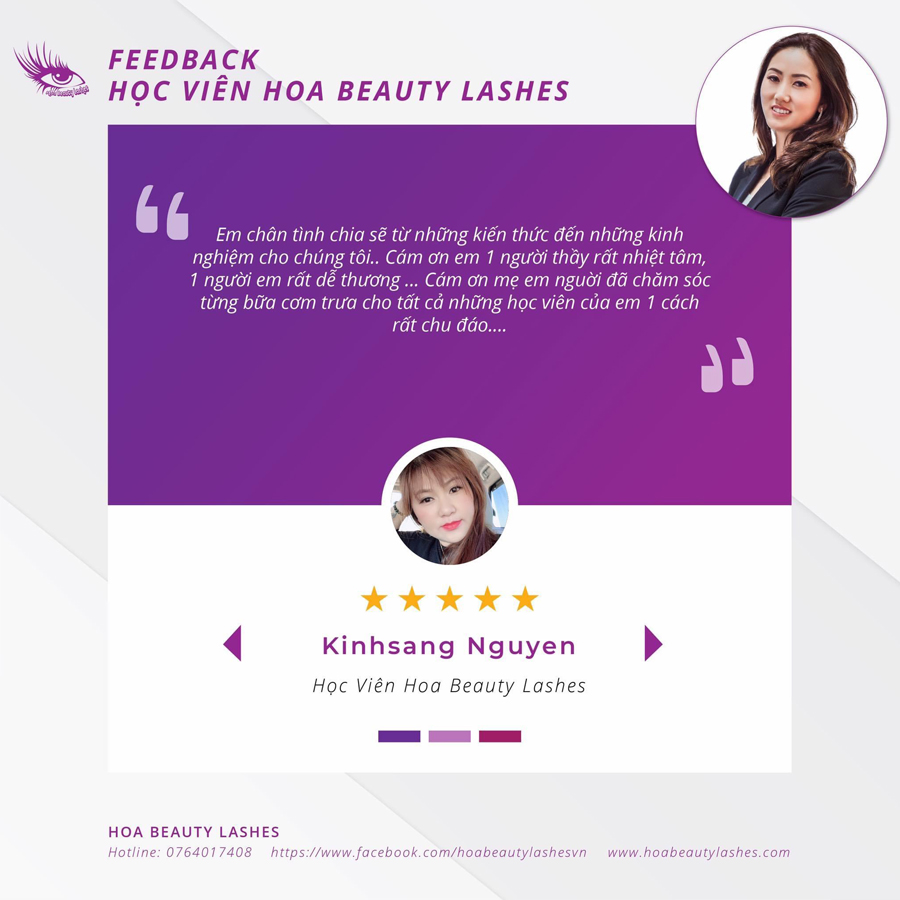 Tất cả các học viên sẽ được nhận trọn bộ sản phẩm starter kit .

Được làm trên người mẫu thật không giới hạn.

Được giảm 10% trên tổng hoá đơn mỗi khi mua hàng tại công ty.

Được cập nhật thường xuyên các kiến thức mới mà không phải đóng bất kì một lệ phí nào.

Cấp chứng chỉ chính thức của HOA BEAUTY LASHES.


Đăng ký là được học ngay
Chỉ áp dụng với Khách hàng đăng ký online