Sản phẩm nước rửa mi dạng bọt biển thương hiệu HOA BEAUTY LASHES
Chức năng: Làm sạch mi thật và mi nối
Đặc điểm: Xà phòng dạng chai bọt mịn, nhẹ nhàng và êm dịu.
Hướng dẫn sử dụng: Xịt một lượng vừa đủ bọt lên vùng da quanh mắt. Làm sạch từng gốc mi bằng cọ chuyên dụng.
Sau đó rửa lại với nước.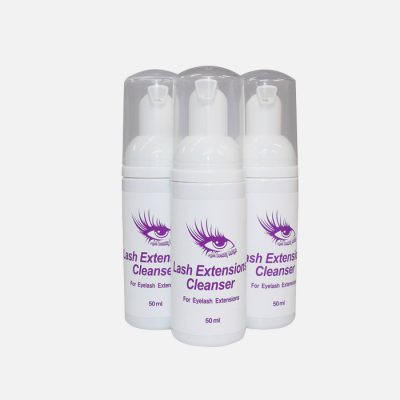 Lash foaming cleanser by HOA BEAUTY LASHES brand
Function: Cleanse natural eyelashes and lash extensions
Specifics: Soft, smooth and gentle foam soap in the bottle.
Direction for usage: Spray some amount of foam on the skin around the eye area. Clean every lash root with the special brush. Rinse with water.